J&J Senior Legal Counsel - Regulatory Law, EMEA
Location

Brussels

Sector:

Job type:

Contact:

Laurent Pompanon

Contact email:

Laurent.Pompanon@laurencesimons.com

Published:

13 days ago

Expiry date:

2022-01-08

Consultant:

Laurent Pompanon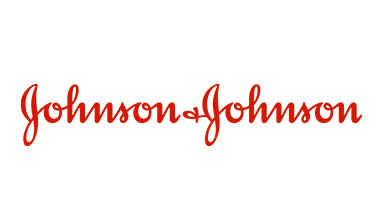 JOHNSON & JOHNSON – SENIOR LEGAL COUNSEL, REGULATORY LAW EMEA
We are delighted to be retained by Johnson & Johnson. Our client is the world's largest and most broadly-based healthcare company with over 130,000 employees globally and an enviable reputation for patient centricity. Our client is seeking to appoint a senior legal counsel, regulatory law EMEA to act as a value-adding legal business partner supporting its Medical Device businesses across EMEA. The successful candidate will join a strong legal team, providing legal support and advice on a variety of sophisticated legal and regulatory requirements affecting medical devices across the region. This appointment reports directly to a Legal Director within the Global Regulatory Law Group.
To be successful in this appointment, you will bring at least 6 years of regulatory legal experience ideally from the medical device or wider life sciences sector, however transferable skills and knowledge from other regulated sectors will be considered. To create impact and value from day one, you ideally have hands on experience with the EU Medical Devices Regulation 2017/745 as well as a keen interest in optimising the delivery of healthcare through digitisation. Your skills will have been honed in an international law firm, an international consultancy firm or trade association supporting medical devices or directly from the legal function of an international healthcare company.
As a senior member of the team, you will bring poise, presence, gravitas and high levels of emotional intelligence. You should be able to work autonomously as well as part of a team, be an active listener with sound analytical skills and the potential to grow. You should communicate concisely and offer actionable legal advice in an outcome focused way. You will nurture and maintain positive relationships with key partners across multiple jurisdictions and exercise good judgment and commercial awareness at all times. Fluency in English is required.
This appointment will preferably be based in Belgium, but other central European locations may be considered, including the Netherlands, France, UK, Germany and Switzerland.
We would be delighted to have a confidential conversation with you so for more information please contact our retained consultants Laurent.Pompanon@laurencesimons.com or Samantha.Knowles@laurencesimons.com quoting vacancy reference A031419.